The Eclectic Book group (Meets the 3rd Wednesday of every month)
This is a book club for people who love to read everything and anything! Each month we will read a unique or quirky book.... Anything goes!
 Stop by the library and pick up a copy!
September's Selection is: When the English Fall by David Williams
October's Selection: A Reunion of Ghosts by Judith Claire Mitchell
---
Slacker Book Group
Slackers is a self service book club and open to all readers. Stop by each month and pick up a copy of the most recent selection.
The Selection for September is: Into the Water by Paula Hawkins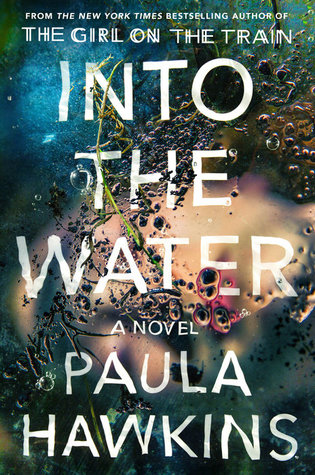 When: Whenever! Just help yourself to some good reading…no meetings to attend.
Where: Slackers titles are displayed at the beginning of each. If you are interested in sharing your opinions of the book, just fill out a Slackers bookmark comment form, and leave it in the book when you return it.
Who: For people who don't want to be committed!
---
Hall of Presidents Book Club: 
Join us as we read through the presidents of the United States! The idea is to not only learn a few things, but to get a deeper understanding the role the presidency has played in this nation's history!
Thursday October 4th @ 7:30 PM Franklin Pierce by Michael F. Holt
---
Miss Molly's Super Fantastic Book Club
This book group meets on the first Tuesday of the month at 3:30pm
September 4th selection: Wolf Hollow by Lauren Wolk
---
Romance Readers Book Group: The Lighter Side of Romance
Come and join us for a comfortable hour visiting and chatting about our light-hearted romance stories - both contemporary and historical. Now meeting every other month.
We will be discussing two books by Stephanie Laurens
: "Where the Heart Leads", and "The Masterful Mr. 
Meeting is Thursday August 2nd at 7PM
---
Senior Center Book Group
Meets the second Wednesday of each month at 1:00PM. September's selection is This month's discussion on "Life After Life " by Kate Atkinson
---
Book vs. Movie Family Style! TBA
---
Pages and Pastries
A Young Adult Book Club at the Townsend Public Library!
Featuring a new Young Adult book every month, come to Pages and Pastries for tea, baked goods, and good conversation.
Wednesday September 5th  @  4:30 PM
A Thousand Beginnings and Endings by Ellen Oh and Elsie Chapman
Pick up a copy anytime during the month of August!
Come to the meeting to discuss these short-stories over Halo-Halo, a Filipino dessert!